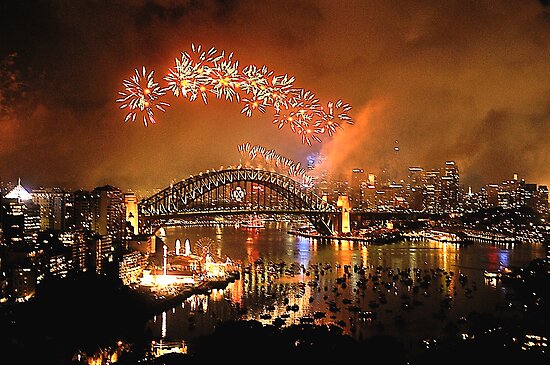 Seit gestern sind wir in Sydney angekommen und ich mag diese Stadt immer wieder gern auch wenn ich jetzt schon zum vierten Mal hier bin :D Es ist ganz anders wie in Melbourne, irgendwie hektischer und man merkt das Sydney mehr eine Buisness Stadt ist. Aber der Ausblick auf die Oper und auf die Harbour Bridge ist einfach umwerfend. ♥
Das wars jetzt auch schon von mir. Der ausfuehrlichere Bericht kommt wie immer wenn wir wieder zu Hause sind und dann gibt auch wieder viele neue Fotos!
Bis dahin, passt auf euch auf und ich wuensche euch einen guten Rutsch ins Neue Jahr, rutscht bitte nicht aus und ich hoffe das 2013 fuer jeden von euch ein tolles Jahr wird. Das es positive und erfreuliche Ueberraschungen mit sich bringt und auch das eure Wuensche und Traeume wahr werden.
_________________________________________
I wish you all the very best for the New Year, that you all have a great start into the new Year and that this year will be wonderful and glamurous for each and every one of you! I hope that all your dreams will come true and that 2013 brings lovely and pleasant surprises with it.
FROHES NEUES/ HAPPY NEW YEAR,